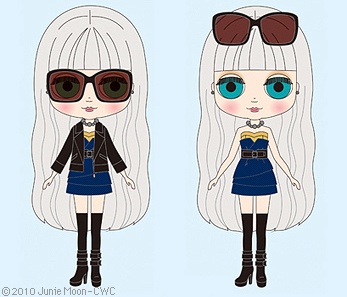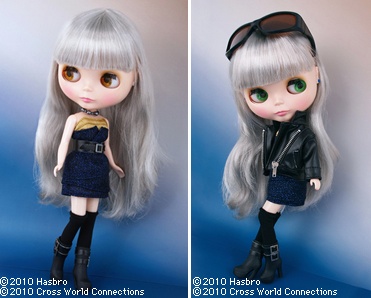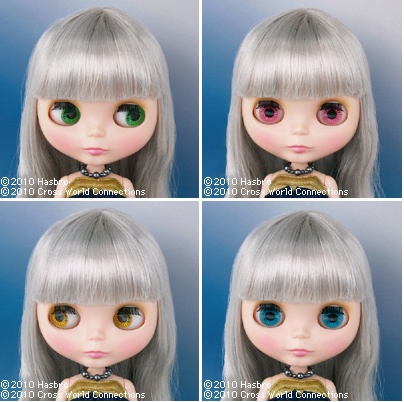 I have a date tomorrow with my boyfriend!
We will drive into the city and go shopping first, then sit at a cafe for some coffee and cake.
The day will end with sweet kiss goodnight.
He is such a true gentleman and will see me to my door.
Can't wait to see him again!
Her fashion is a blue glittery mini dress with a champagne gold bustier inside.
She matches a black rider's jacket, a cool belt and boots on the dress.
The dress has an asymmetry layered skirt,and the gold bustier inside adds a nice color to her outfit.
She wears a black belt with a buckle to mark the waist.
On the dress, she wears a faux leather rider's jacket.
The length of sleeves and body are cut short, so it is not too hard rock.
You can match the jacket to many kinds of outfit you have!
Don't forget to check her big sunglasses and black pearl necklace!
For her feet, she wears black knee-high socks and platform boots.
There are buckles on the side of the boots.
Her makeup is a light brown eye shadow with pearl pink lips and pink blush.
Her hair style is a silver loose wavy hair with bangs.
Her face type is Radiance, and skin type is Natural.
Scheduled release date: May 2010
16,590Y
CWC Exclusive for Asia & CWC "Kiss Me True" will mostly be sold at official Blythe shops in Asia outside of Japan, in addition the CWC produced shops, Blythe official mobile site (Japan only), and Junie Moon International Online Shop.
This release will only be available to the Official Blythe Shops outside of Japan, and basically no Blythe Shops in Japan will sell the doll.
The detailed information regarding this doll will be announced at a later date.